New Game Business? All You Need Is A Great Digital Marketing Strategy Plan
There is nowadays a wide range of selection in entertainment, especially in games, which raises the competitive measurement of this industry to a very high level. You are a new business in this industry, to stand out from the crowd and easily attract users, there must be a clear strategic plan for your game business. In this article, we will support you to clarify those important factors that should be considered carefully in implementing marketing.
1. What is your game business about ? What is your truly goal ?
First of all, it is truly crucial to know who your company is and the product that you are currently working on. You need to identify your mission, vision clearly so that you can continue with the next step of the plan.
About the business and products, nowadays, there are several types of games and powerful game companies that dominate the market, and your business needs to look into and have deep research into how the group you belong to does the marketing in the market. That is also a way to figure out your unique selling and SWOT of your business or products (discussed below). Thoroughly understanding your business is the key to solving every problem.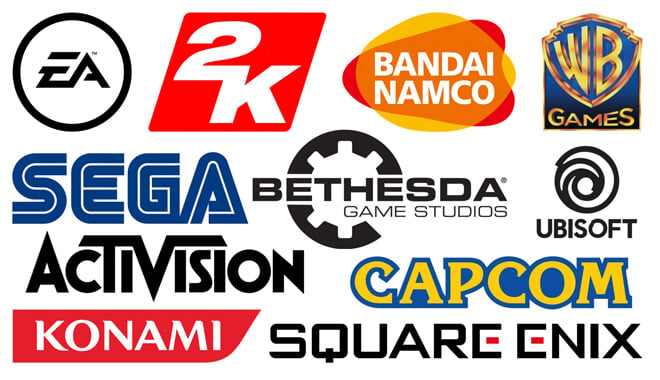 SWOT Analysis
With SWOT, you can follow as:
S – Strength:
What are the benefits that all of your game products could bring to customers? – (Educational, Brain practicing, Listening practicing,…)
What are your resources and how you can take advantage from it? (revenues, R&D, network….)
What is the unique selling position ?
What is the trend of the game industry ? Does your business catch up with the trend?
W – Weakness
What are some bad sides of your game products? (addictive, violent,…)
What is the point that you are losing behind your competitors? (characters, design, UX/UI…)
What are you lacking of ? (experience, resources,…)
How is the game market growing nowadays ? (decrease or increase, dramatically, slightly,…)
O – Opportunity
With all of these strengths, what can you utilize ?
Does your business take the competitive advantages?
How easy does your business could reach the users with these strengths?
T – Threats
How do these weaknesses could harm your business ?
Give any recommendation to reduce the threats.
You can also find out more information about SWOT here. After having an obvious picture of your game business, you can set both short and long-term goals, which you want your game company to approach in the future. For instance, you can answer these questions:
Short-term goal (3-6 months)
How many users downloading your game on CH Play/AppStores would you like to reach after that period?
How many users would you like to reach on your official website, social media (Facebook, Instagram, Youtube,…) after that period ?
Long-term strategies:
What is the rank would you like your business to reach in the market ?
What is the marketing method that you would like to use for all your future campaigns ? (Adjustment based on the efficiency)
After one/two years, how many products would you like to launch and to reach customers ?
Would you aim to achieve any award ?
Answering those questions helps you to have a clearer view of your business to the next stage of the plan. The most important point is to measure your business as accurately as possible to ensure that everything can be approached.
2. Identify your target game users ?
Moving to another crucial part of the strategic plan is understanding your target customers and their personas. Narrowing down the target segmentation helps you to have suitable and effective strategies.
For the game business, after clarifying the type of game that you are targeting, it is not too difficult anymore to segment the customers.
Demographics: age (kids, teenagers, adults,…), gender, educational level, occupation
Behavior: loyalty, actions, habit, hobby, usage rate, time spent on the game
Geographics: the place where you want to first launch and approach mostly
Psychographics: emotional and feelings when playing games, type of game they prefer,…
After having some information about the customer's segments, they can be combined together to create the personas and focus on some tools to get to them through marketing. With different segments, there are clear differences in the marketing campaign.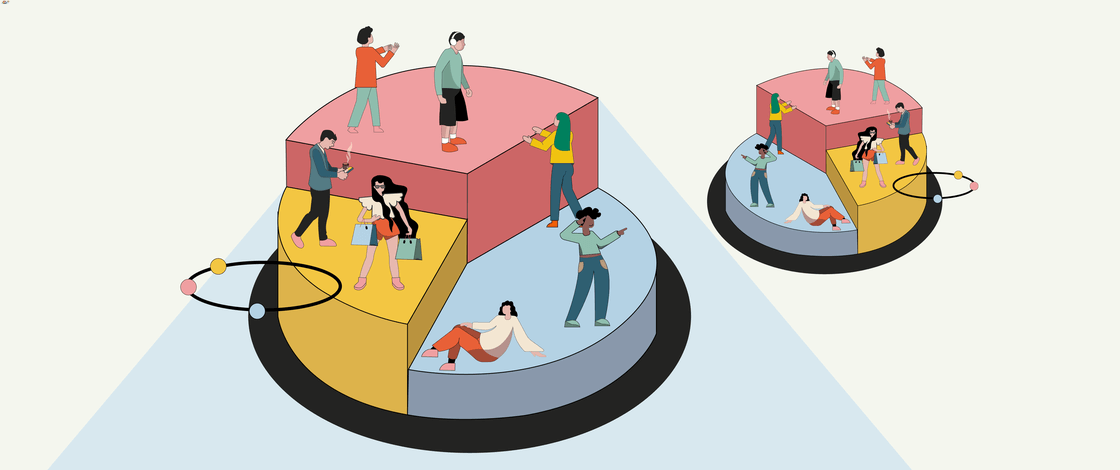 3. Understanding your competitors ?
Having a deep insight into your competitor can leverage your strategies. In the game industry, there are many growing companies with promising products to the users. As you can search on the website as well as on Google store and AppStore, the competition of games is extremely intense. Therefore, it would be really impacted the way you introduce your business and products to customers. Additionally, there is existing direct competitors and indirect competitors that both impact your business
With direct competitors as game companies, you can look for the information of the competition game companies: the revenues, game category, number of games on the market, downloading numbers, users, review, how they run the advertisement regularly.
Some indirect competitors could be considered as other types of entertainment and how it relates and manipulates the industry.
4. Is there any marketing method that suits your business ?
Ask yourself, where do you find the advertisement about games and try to take advantage of it suitably!
Website is a must!
To every business, from small to big, from new to old, it is a must to have an official website to announce about your business and what you are working on. Also, the content on the website needs to meet the SEO demand so that it can be on the top of search engines and generate the search option from users. A professional website filled with informative data of your business (about us, contact, blogs, game products, marketplace,…) and attractive interface is a potential tool to do the marketing. Syncing everything to maintain the core theme of your game business is building your brand image.
Social media is still hot
As on Facebook, Instagram, and Youtube in recent years, there have been many game advertisements on the feeds and stories as game demos that leave the users with an interesting curiosity about their products. It is a good way to attract the users but to maintain the user's real experience, you need to bring the true products as advertisements to them, otherwise, it can cause a bad review also. With paid marketing on social media, the content is still the king, combining it with the hashtag, it can make your products become more popular and common with users.
Collaborate with famous brands, KOLs,…is trendy
It is becoming very common to find collaboration among brands to support and have a review about that business. And nobody can deny the enormous effect of this marketing strategy. For example with game business, they just need to find a suitable KOL that has a similar theme in this type of game or type of content to kick-off a try and publish their opinion about your company on Youtube, TikTok, or other internet platforms for gamers. This can be the fastest way to access the customers' options.
Being listed on the game award
The game award is organized annually to honor all outstanding games in the year as well as the business. Also, it is time to introduce some new game trailers which is really potential and fantastic to the industry. Therefore, having a good plan to make the impression on the billboard about your brand is very important. You can build it up through your website and advertisement to approach many users. From that, your business will be noticed a lot!
4. Conclusion
The success of a game business can be measured mostly by the users of their products and how popular it is. A good brand image can bring better products in the future and it is also easier to approach the users. All in all, having a great strategy at very first stage will be the perfect base for launching. With the continuous growth of modern marketing, it does support a lot in your business, especially game industries because they all take place on the internet. Therefore, they have the connection to run the advertisement more simply and smoothly through many platforms.
Once you finish all relevant work on the digital marketing strategies plan, you may need to read some great information about Agile Transformation in Business