Digital Marketing Made Simple For Independent Artists

With so much competition in the world of music, the need for artists to become more creative and consistent with how they evolve their online presence grows by the day. Trust me, as an independent artist myself, I'd know.
One of the biggest aspects of any successful music career is actually getting people to know that you exist. I mean… What's the point of releasing the greatest song in the world if no one knows about it. In this day and age, digital marketing is making it easier for any artist, independent or signed, to reach a wider audience all over the world. From developing a strong social media presence to building an email list, and pitching your music to digital outlets, there are a lot of easy ways to get started on an effective campaign. 
The main focuses of effective digital marketing as an artist are:
To scale up your following over social media
Know where your real audience exists
Take advantage of non-musical content
Extend your presence through press outlets
There are various ways that an artist can achieve this.
Social Media
With social media sites such as Facebook, Instagram, Twitter, and TikTok becoming more popular, they are also developing into the best way for artists to stay connected with fans and build a brand around the music.
It is important for an artist to find their niche when building their brand online. With so many other artists' profiles on these sites, you want to make sure that you stand out. You also want to be very specific about the type of content that you want to post. Adele can't post the same stuff online as Lil Baby because they have different audiences and their music brands aren't the same.
To a greater or lesser extent, social media platforms can provide more engagement to increase content. From comments to suggestions to sharing tracks on the digital word-of-mouth network.
Electronic Press Kit (EPK)
An electronic press kit acts as a document that an artist can send to various people of interest such as editors, bloggers, radio program directors, venue talent buyers, etc. in order to provide them with important information about the artist and their background. It should include:
Your Bio
Promotional photos
Links to your music
Press and Reviews
Highlights and Achievements
Any upcoming releases or events
Social Media Links
Contact details
With this, an artist can easily put together all the important information necessary for members of the media and event organizers.
Website
With social media coming to the forefront of social media presence, some may feel that websites are becoming outdated. However, having an official website is a great way to put all of your online content into one place for your audience.
From music and pictures to selling merchandise and promoting tour dates.
With tons of sites like Wix to get you started, it's becoming very easy to create and design your own website.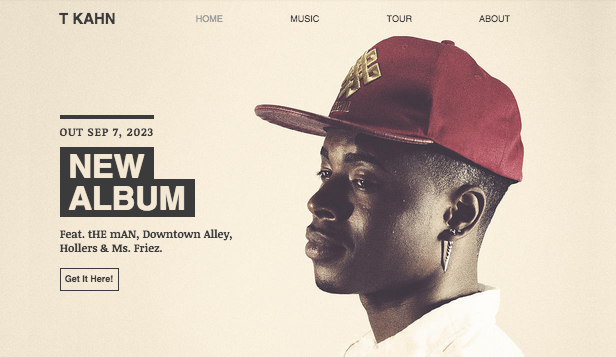 Email Lists and Messaging
Email lists are another great way to market yourself as an artist. Having the highest engagement rate, they allow artists to directly feed their fans information such as:
New releases
Tour dates
Merchandise
Early access and exclusives
An artist can also use the platform to send out more personal messages or express gratitude to their fans. It is important to keep the communication sincere.
More recently, artists have been using mobile phone numbers to directly communicate with fans in the same way. This is becoming increasingly popular amongst artists.
Playlists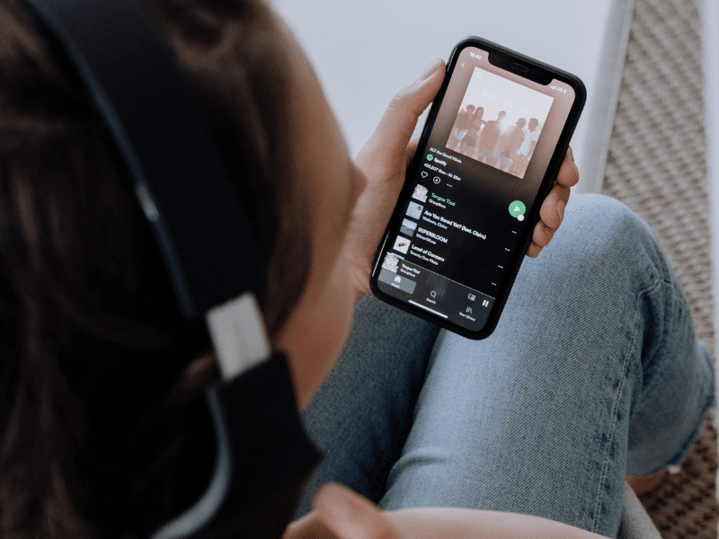 With streaming coming to the forefront of how listeners consume their music in recent years, landing on a major playlist on these platforms opens up artists to a large pool of potential fans. The right playlist could skyrocket your fanbase and jumpstart your career. Imagine landing on a playlist like Lyrical Lemonade or RapCaviar!
Pitching Your Music
Finally, if you want to end up on all of these blogs, playlists, and other digital outlets then you actually have to go out and pitch your music. Actively sending out news about your releases to these platforms is the best way to get featured on these platforms as an upcoming artist. So give it your best shot and don't forget to pull out that EPK.
Conclusion
All in all, the digital era has made it easier to get your name out there as an independent artist and build your fanbase. With new ways to digitally market yourself popping up all the time, it's important to stay creative and consistent if you want to see success in your career. Who knows, maybe it will lead to you becoming the next big thing.
About The Author